La Grand Bornand, affectionately known as "La Grand Bo," lies nestled in the heart of the French Alps, exuding an aura of rustic charm. Characterized by its traditional wooden chalets, aged more than a century, and adorned by frescoes, this village resort is more than just a ski destination. As the cold sets in and snow cloaks its picturesque streets and slopes, La Grand Bornand transforms into a magical winter haven. Journey with us as we unveil the top 10 activities that make La Grand Bo a winter destination par excellence.
1. Skiing Across Varied Terrains
La Grand Bornand offers 86 slopes spread across 90 km, catering to all skill levels. The ski resort is divided between the sectors of Le Châtelet and Le Maroly, ensuring a variety of terrains, from family-friendly zones to black diamond challenges. And with its modern lift system, skiers are assured of quick and panoramic journeys up the mountain.
2. Cross-Country Skiing in Bouchet Valley
The Bouchet Valley, nestled at the foot of the Aravis range, offers 58 km of cross-country trails. Suitable for both classic and skating styles, these trails wind through picturesque landscapes, allowing skiers to immerse themselves in the serene beauty of winter.
3. Snowshoe Adventures in Pine Forests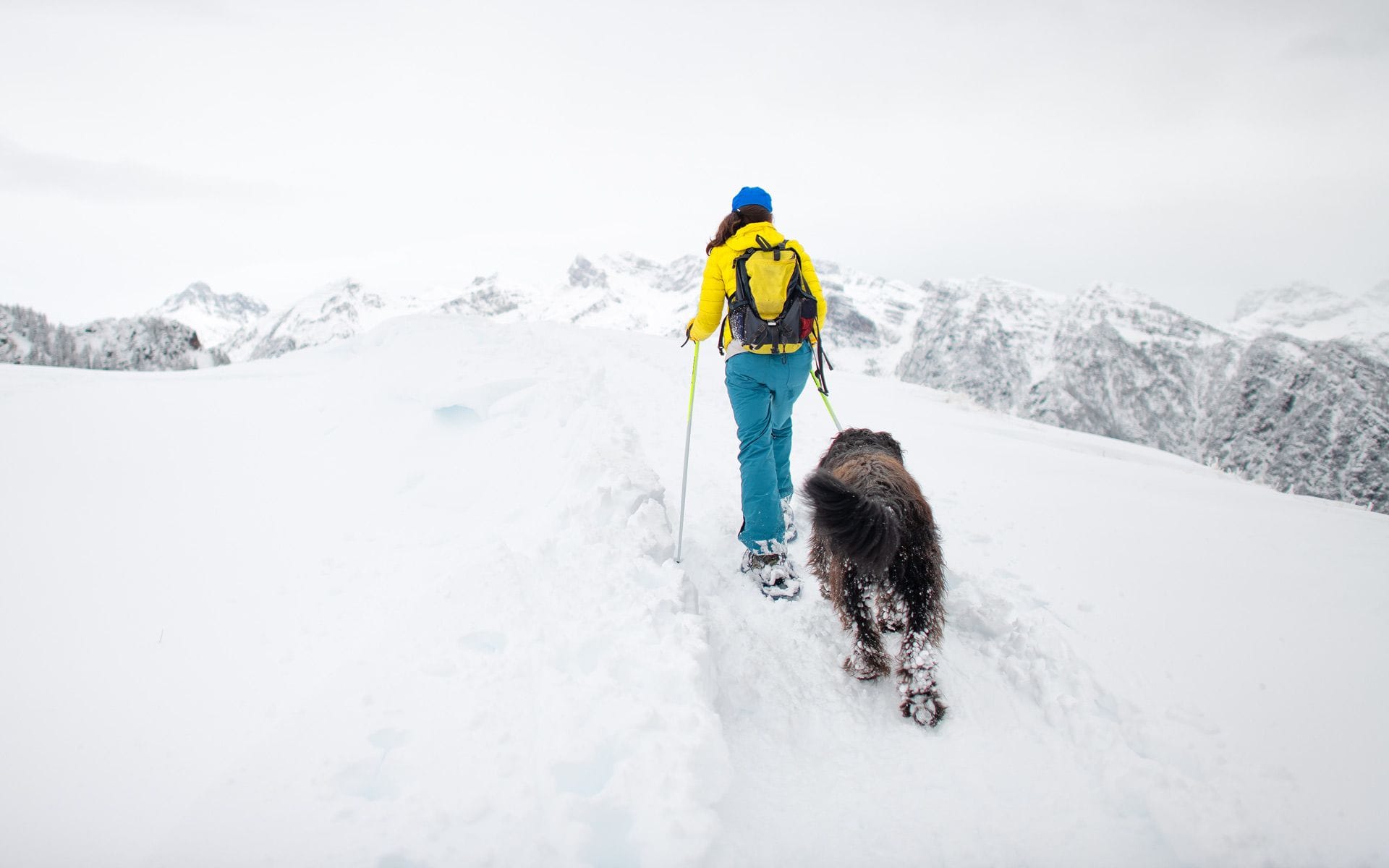 Strap on a pair of snowshoes and embark on a journey through the resort's lush pine forests and pristine snowy meadows. Whether you opt for a moonlit expedition or a daytime trek, this activity offers a tranquil escape from the adrenaline of downhill sports.
4. Sledging Fun for All Ages
What's winter without the simple joy of sledging? La Grand Bornand offers several dedicated sledging areas, ensuring fun for both the young and the young-at-heart. For thrill-seekers, the resort even boasts a toboggan run with banked turns.
5. Dive into Savoyard Culinary Delights
The village's restaurants and cafes serve up an array of traditional Savoyard dishes. From gooey raclette to rich tartiflette, the local cuisine promises to warm your soul. Pair it with a local wine or hot chocolate for the perfect après-ski indulgence.
6. Biathlon Experience at Sylvie Becaert Stadium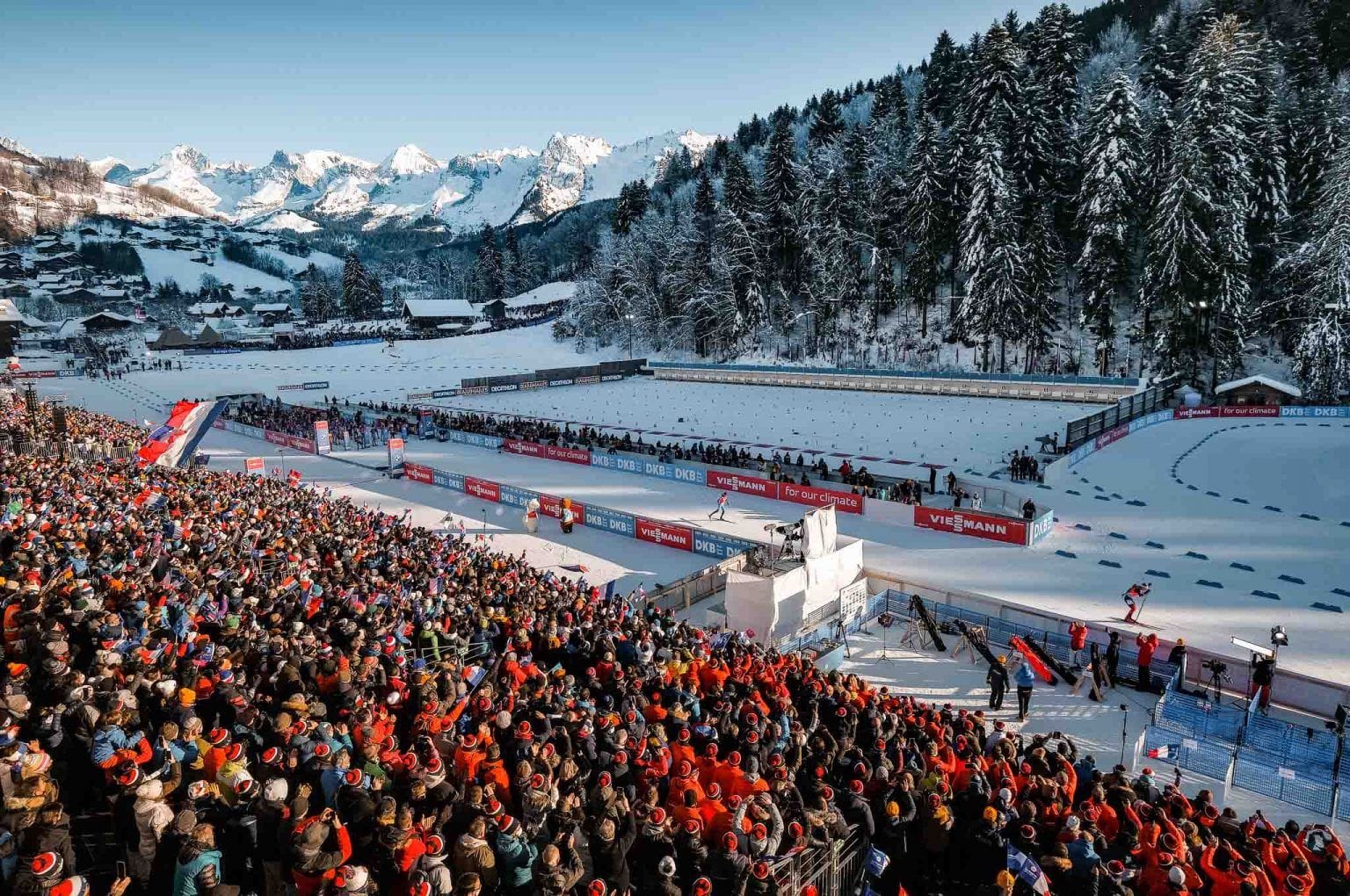 Named after the Olympic champion, the Sylvie Becaert Stadium gives visitors a chance to try their hand at biathlon. Combining cross-country skiing and rifle shooting, it offers a unique challenge and an opportunity to emulate Olympic athletes.
7. Winter Hiking and Nature Walks
Not all exploration requires skis or snowshoes. The resort offers several winter hiking trails, allowing visitors to witness frozen waterfalls, alpine wildlife, and snow-laden forests at a leisurely pace.
8. Ice Skating Amidst Mountain Vistas
Positioned in the heart of the village, La Grand Bornand's ice rink offers fun for families and couples alike. Skate to the tunes of music, surrounded by snow-covered chalets and the stunning silhouette of the Aravis range.
9. Traditional Markets and Craft Exploration
Every Wednesday, the village hosts its traditional market, a tradition dating back to 1795. Wander through stalls offering local produce, crafts, and delicacies. Don't miss out on the local cheese, Reblochon, which has its origins in the region.
10. Attend the "Glisse en Coeur" Charity Event
An annual highlight, "Glisse en Coeur" is a 24-hour skiing event, blending sport with live music, all for a charitable cause. Even if you don't participate, the electric atmosphere and spirit of solidarity are worth witnessing.
In conclusion, La Grand Bornand is not just a destination; it's an experience. Beyond its exceptional winter sports offerings, the village invites visitors to partake in its rich traditions, culinary delights, and the undeniable charm of an authentic alpine hamlet. Whether you're carving your path on the slopes, indulging in Savoyard gastronomy, or simply soaking in the tranquil vistas, La Grand Bo promises a winter retreat that's both invigorating and soul-soothing.