Nestled in the heart of the Portes du Soleil region, Morzine exudes quintessential alpine charm. This French village, with its wooden chalets and snow-draped trees, is more than just a gateway to expansive ski terrains; it's a winter haven teeming with activities, both on and off the slopes. Whether you're a snow sports aficionado or someone seeking the serene magic of a mountain retreat, Morzine has something special in store. Let's explore the top 10 winter experiences that define the allure of Morzine.
1. Skiing and Snowboarding Across Expansive Terrains
Morzine, being a central hub in the Portes du Soleil ski region, grants access to over 650 km of slopes, making it a dream destination for winter sports enthusiasts. The region offers a diverse range of slopes, catering to novices and experts alike.
2. Delight in Night Skiing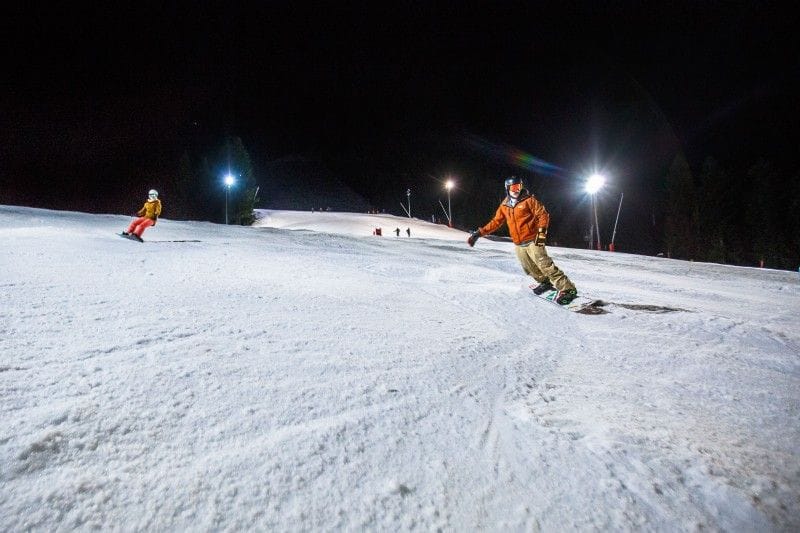 Experience the thrill of descending the Pleney slopes under the star-studded sky. Morzine offers night skiing on specific days, adding a unique dimension to your skiing adventure. The illuminated slopes, combined with the calm of the night, make for an otherworldly experience.
3. Snowshoeing Through Alpine Trails
For a quieter connection with the mountains, embark on a snowshoeing expedition. Traverse through snow-covered forests, along streams, and witness the untouched beauty of the alpine landscape. Local guides offer tours, ensuring a safe and informative journey.
4. Dive into the Buzzing Après-Ski Scene
Morzine boasts a vibrant après-ski scene. As the sun dips behind the peaks, the town springs to life with live music, DJ sets, and impromptu dance parties. Bars like 'Le Tremplin' and 'Beanies Ski Shop and Coffee Bar' are popular spots to relax and soak in the festive atmosphere.
5. Relaxation at Morzine's Spas
After a day of exhilarating activities, nothing beats the comfort of a warm spa. Morzine offers several wellness centers and spas that provide a range of treatments – from traditional massages to thermal baths, ensuring complete relaxation.
6. Experience the Thrill of Ice Diving
For the truly adventurous, Morzine offers the unique experience of ice diving in Lake Montriond. Dive beneath the ice sheet, exploring a serene underwater world illuminated by the soft glow of sunlight filtering through the ice above.
7. Savor Traditional Savoyard Cuisine
Morzine is not just a feast for the eyes, but also for the palate. The village is dotted with cozy restaurants serving traditional Savoyard dishes. From fondues to tartiflettes, the culinary delights here are sure to satiate your winter cravings.
8. Ice Skating in the Open Air
Located in the town center, Morzine's open-air ice rink is a hub of winter fun. It's a perfect place for families to bond, couples to enjoy romantic moments, and for solo travelers to bask in the lively ambiance.
9. Explore the Heritage of Morzine
Morzine has a rich history and culture waiting to be explored. Visit the old town, learn about its mining heritage, and get acquainted with its evolution into a ski resort. The local museum offers insightful narratives about Morzine's past.
10. Snowmobiling Under the Stars
Add a dose of adrenaline to your evenings with a snowmobiling adventure. Guided tours allow you to traverse the snowy landscapes of Morzine under the starry sky, making it a thrilling yet picturesque adventure.
In conclusion, Morzine is a winter destination that seamlessly melds adventure, relaxation, culture, and gastronomy. It's a place where the magic of winter can be felt in every snowflake, every laughter echoing in its alleys, and every plate of heartwarming food. So, as you contemplate your next winter escape, know that in the heart of the French Alps, Morzine awaits with a bouquet of memories just waiting to be made.