Megeve, a picturesque commune nestled in the Mont Blanc region of the French Alps, seamlessly combines old-world charm with modern luxury. Its cobblestone streets, horse-drawn carriages, and panoramic views have long drawn the elite, making it a synonym for sophisticated alpine holidays. Beyond its undeniable beauty, Megeve promises a myriad of winter activities that perfectly capture the magic of the season. Here, we delve into the top 10 winter experiences that make Megeve a crown jewel of the Alps.
1. World-Class Skiing and Snowboarding
Megeve is a part of the Evasion Mont Blanc ski area, which boasts over 400 km of pristine slopes suitable for all levels. From gentle runs for beginners to challenging terrains for seasoned skiers, it offers an unrivaled skiing experience. Its state-of-the-art lift system ensures easy access to the vast ski domain.
2. Horse-Drawn Carriage Rides
Nothing evokes the spirit of Megeve more than a leisurely ride in a horse-drawn carriage. Wrapped in warm blankets, glide through snow-laden streets, taking in the village's traditional architecture and enchanting atmosphere.
3. Indulge in Michelin-Starred Gastronomy
Megeve is a gastronomic delight, home to multiple Michelin-starred restaurants. Savour haute cuisine in establishments like 'Flocons de Sel' or enjoy traditional Savoyard dishes in cozy mountain huts. Pair your meal with exquisite French wines for a dining experience par excellence.
4. Hot Air Balloon Rides over Mont Blanc
Elevate your Megeve experience, literally and figuratively, with a hot air balloon ride. Soaring over snow-clad peaks and verdant valleys, it offers unparalleled views of Mont Blanc and the surrounding alpine panorama.
5. Ice Skating in the Village Square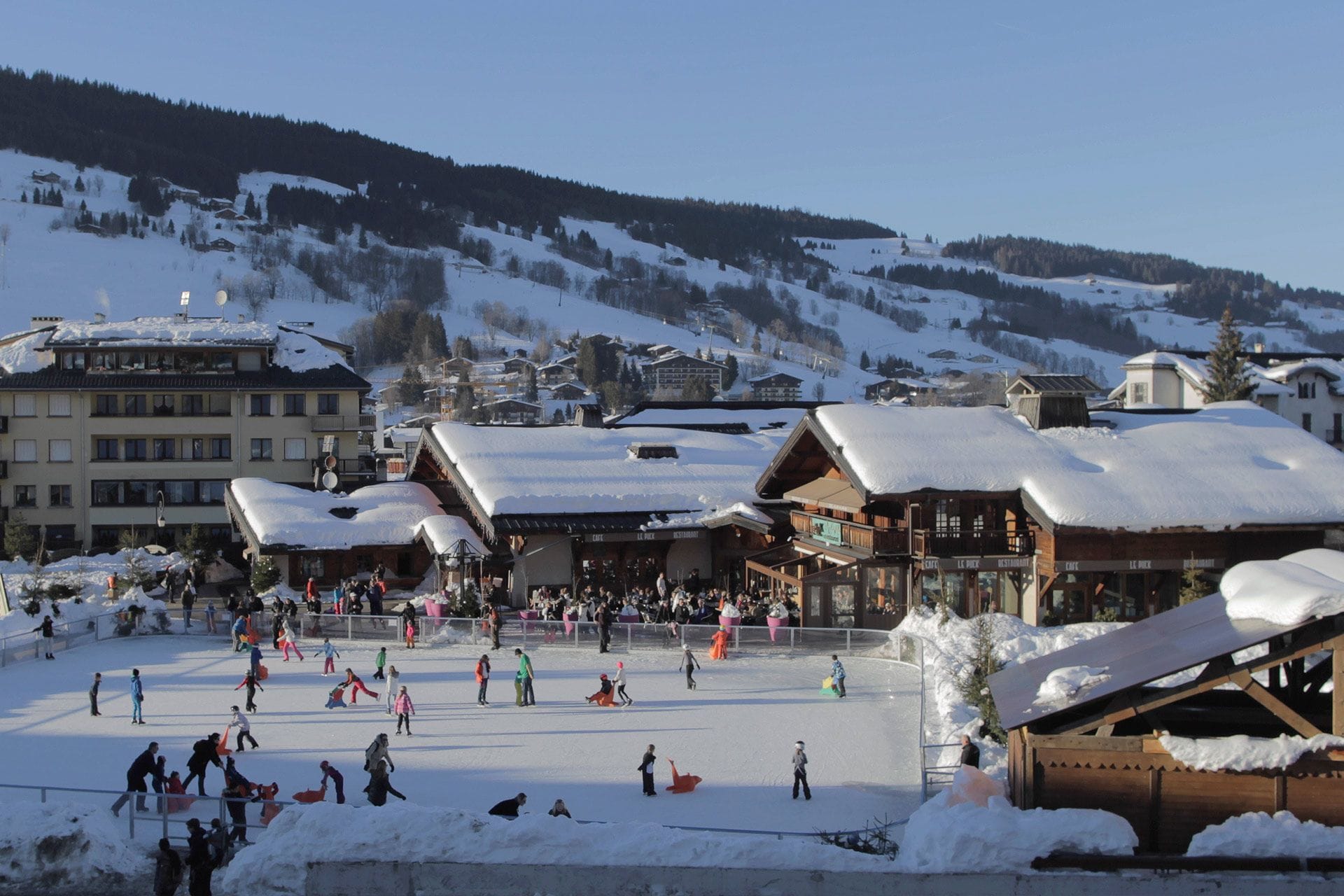 The open-air ice rink, set in Megeve's central square, is more than just a place to skate. It's where families gather, couples dance on ice, and where the village's vibrant life unfolds against a backdrop of twinkling lights and historic buildings.
6. Luxurious Spa Retreats
After a day on the slopes, what could be better than unwinding in one of Megeve's world-class spas? From thermal baths and sauna sessions to bespoke wellness treatments, these sanctuaries of relaxation rejuvenate both the body and soul.
7. Dog Sledding Adventures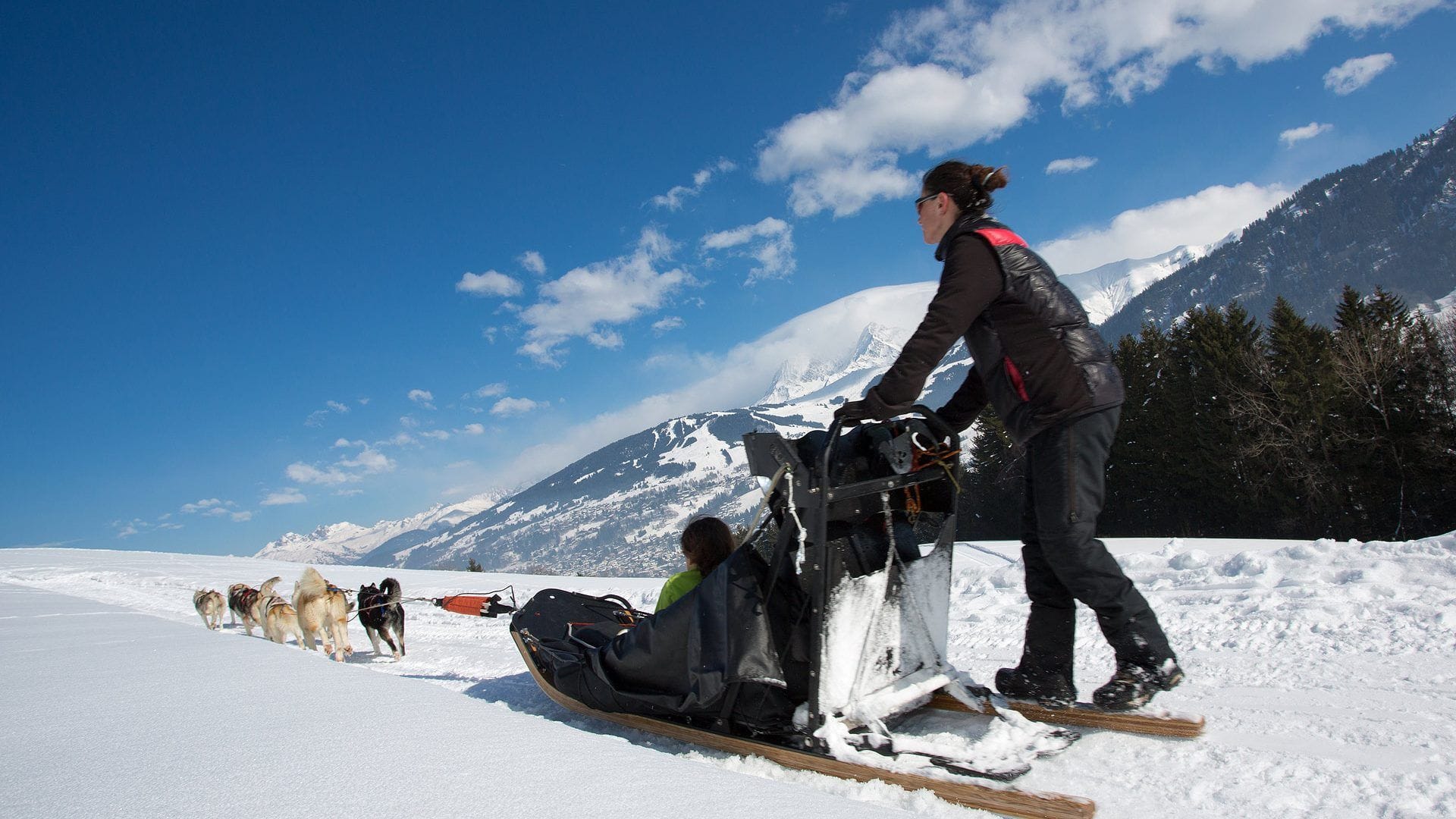 Venture into the snowy wilderness of Megeve, led by a team of spirited huskies. Dog sledding is not just an adventure; it's a bond you form with these magnificent creatures, feeling their energy and enthusiasm as they pull you through mesmerizing landscapes.
8. Explore the Authenticity of Stalls and Boutiques
Megeve's shopping scene, a delightful mix of luxury boutiques and artisan stalls, is worth exploration. Whether you're looking for high-end fashion, handcrafted jewelry, or local cheeses and charcuterie, the village offers a shopping experience infused with authenticity.
9. Attend the International Jazz Festival
Winter in Megeve is marked by the International Jazz Festival, an event that sees global jazz maestros gracing the village. Attend concerts, jam sessions, and workshops, all set against the serene alpine backdrop.
10. Helicopter Tours for a Bird's Eye View
For those seeking an adrenaline rush, a helicopter tour over the Alps is the answer. Feel the thrill as you hover over jagged peaks, vast glaciers, and serene valleys, getting a bird's-eye view of the stunning alpine canvas.
In conclusion, Megeve in winter is a symphony of experiences – from adrenaline-pumping adventures and gourmet indulgences to moments of serene beauty and cultural enrichment. This charming village, with its blend of tradition and luxury, ensures a winter holiday that remains etched in memory long after the snow melts. So, as the first snowflake of the season kisses the cobblestones of Megeve, know that a winter wonderland of unparalleled elegance and charm awaits your arrival.