Nestled between the imposing peaks of Mont Blanc and the lush valleys of the Arve River, Saint Gervais Les Bains effortlessly weaves together the elegance of an alpine village with the vibrancy of a winter sports hub. But this charming French commune is not merely a portal to pristine ski slopes; it's a treasure trove of cultural riches, thermal spas, and winter wonders. Let us waltz through the top 10 experiences that render Saint Gervais Les Bains an unparalleled winter destination.
1. Skiing in the Domaine Evasion Mont Blanc
Saint Gervais's position as a central link in the Domaine Evasion Mont Blanc ski area offers visitors access to an impressive 445 km of pistes. From tree-lined runs for beginners to challenging terrains for experts, the variety ensures every skier finds their snowy nirvana.
2. Dive into the World of Thermal Spas
Harnessing the therapeutic virtues of its natural hot springs, Saint Gervais is a haven for those seeking relaxation and rejuvenation. The renowned 'Thermes de Saint Gervais' provides a range of treatments infused with the mineral-rich waters, promising healing and tranquility.
3. Experience Snowshoeing through Tranquil Trails
Steer away from the bustling ski slopes and embark on a snowshoeing adventure. Wander through the snow-covered pine forests, trace the frozen streams, and let the serenity of nature envelop you. Many local outfits offer guided tours, bringing together both exploration and education.
4. Relish the Delights of Alpine Cuisine
From quaint bistros to luxurious restaurants, Saint Gervais serves up a tantalizing array of traditional Savoyard dishes. Warm your soul with a plate of creamy tartiflette or a pot of fondue, all while gazing out at the snowy panorama from a cozy mountain eatery.
5. Delight in Ice Skating
In the heart of the village, the ice rink beckons families, couples, and solo travelers alike. Whether you're a novice finding your balance or a pro twirling with grace, the joy of gliding on ice against a backdrop of alpine beauty is unparalleled.
6. Journey on the Tramway du Mont Blanc
One of France's last rack railways, the Tramway du Mont Blanc offers a scenic journey from Saint Gervais to the Bionnassay Glacier. Even in winter, this historic tramway operates, presenting riders with breathtaking vistas of Mont Blanc's snowy expanse.
7. Explore the Rich Cultural Tapestry
The Baroque Church of Saint-Nicolas is a testament to Saint Gervais's rich cultural heritage. With its ornate interiors and historic murals, it stands as a beacon of the region's art and architecture. The village also hosts various winter concerts and events, echoing its deep-rooted love for arts.
8. Embrace the Thrill of Paragliding
For adrenaline seekers, Saint Gervais presents the opportunity to soar above its majestic landscapes with a winter paragliding session. Guided by seasoned experts, this aerial journey offers a bird's-eye view of the alpine wonderland below.
9. Night Skiing Under Starry Skies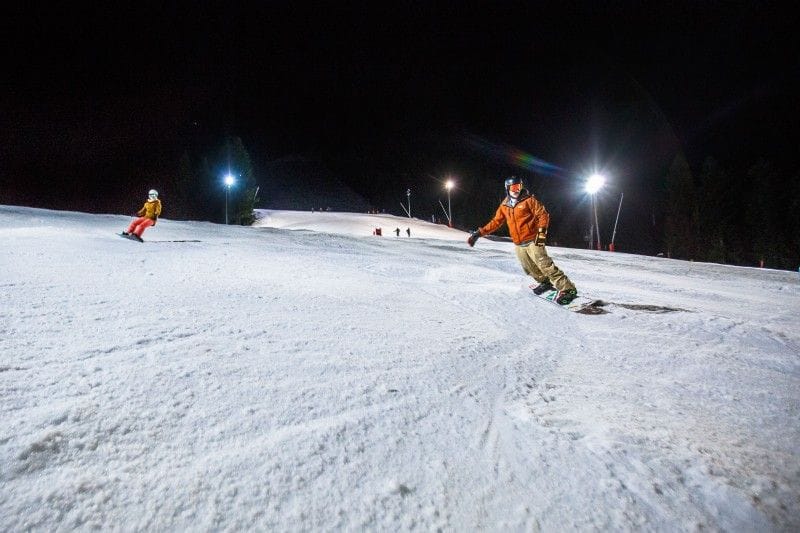 Certain slopes in Saint Gervais come alive post-sunset, allowing skiers to descend under a canopy of stars. The illuminated runs, paired with the silence of the night, create a surreal skiing experience that lingers in memory.
10. Engage in Ice Climbing Adventures
The frozen waterfalls around Saint Gervais become playgrounds for ice climbing. With picks and ropes, climbers—both amateurs and pros—can challenge themselves on these icy facades, all under the guidance of experienced local instructors.
In essence, winter in Saint Gervais Les Bains unfolds like a beautifully crafted sonnet—every experience, a verse singing praises of the alpine magic. It's where winter's gentle hush meets the jubilant cries of skiers, where thermal waters soothe weary souls, and where every snowflake tells a tale of alpine enchantment. So, as you pen down your winter travel wishlist, let Saint Gervais Les Bains feature prominently, for it promises not just a holiday, but a winter symphony.