Tucked away in the Bavarian Alps, Garmisch-Partenkirchen is a quintessential German town that promises a magical winter experience. The fusion of Garmisch and Partenkirchen, two once separate towns, offers an enchanting blend of Bavarian traditions, thrilling winter sports, and awe-inspiring alpine landscapes. Let's dive into the top 10 winter activities that make this destination an essential entry on every winter wanderlust list.
1. Skiing on the Zugspitze
As Germany's highest mountain, the Zugspitze is a premier destination for winter sports enthusiasts. Whether you're a seasoned skier or a newbie, the mountain's diverse slopes cater to all skill levels. The panoramic views of four countries from its peak are truly unparalleled.
2. Explore the Partnach Gorge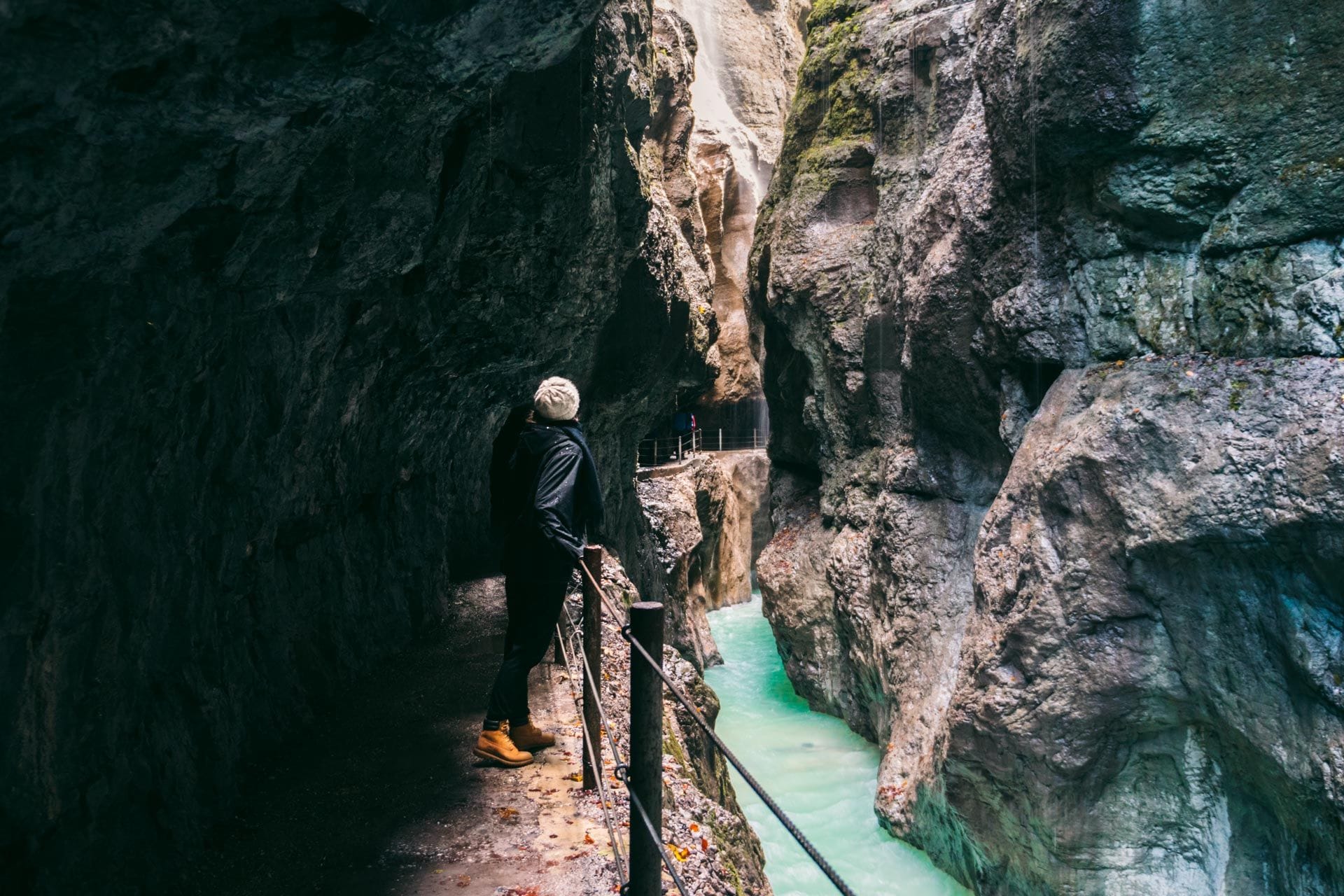 Witness the marvel of nature as the Partnach river has carved its way through deep limestone, creating the mesmerizing Partnach Gorge. In winter, the cliffs are adorned with vast icicles, turning the walk into a fairytale journey through a frozen wonderland.
3. Bavarian Curling in Garmisch
Eisstockschießen, or Bavarian Curling, is a traditional sport in these parts. Local taverns and inns often have their curling lanes, and visitors are more than welcome to join. It's a fun way to mingle with locals and embrace a beloved Bavarian pastime.
4. Garmisch Classic Area
An ideal place for families and beginners, this ski area offers an array of slopes that cater to varied skill levels. With breathtaking views of the Alpspitze and the iconic Kandahar run, it's no wonder the Garmisch Classic is a favorite among visitors.
5. Attend the New Year's Ski Jumping Event
Kicking off each new year, this ski jumping event at the Olympic Ski Stadium attracts top international athletes and throngs of cheering fans. Experiencing the electrifying atmosphere and witnessing athletes soar through the air is truly a bucket-list experience.
6. Discover the Historic Ludwigstrasse
Partenkirchen's main street, Ludwigstrasse, offers a delightful stroll through history. Admire the traditional frescoes known as "Lüftlmalerei" on building facades, showcasing Bavarian myths, legends, and historical events. The array of boutiques, cafes, and restaurants invite visitors to take a leisurely pause.
7. Engage in Snowshoeing Adventures
For those wanting to immerse themselves in the alpine landscape away from the slopes, snowshoeing is an excellent way to explore. Numerous trails lead you through snow-covered forests, alpine meadows, and offer breathtaking vistas of the surrounding peaks.
8. Savor Bavarian Gastronomy
From bratwurst sausages to hearty stews and pretzels, Bavarian cuisine is a delightful culinary experience in winter. Pair your meal with a local Weißbier or Glühwein, a hot mulled wine that warms you from the inside out.
9. Take a Sled Ride on Mt. Eckbauer
A sled ride down the Eckbauer mountain promises sheer joy for both kids and adults. With well-prepared toboggan runs and sleds available for rent, it's an activity that combines fun with breathtaking alpine sceneries.
10. Relax in the Alpspitz Wellenbad
After a day filled with adventures, there's no better way to relax than dipping into the warm waters of the Alpspitz Wellenbad. This indoor-outdoor pool complex offers spa amenities, saunas, and sweeping views of the snowy mountain peaks.
In the heart of the Bavarian Alps, Garmisch-Partenkirchen stands as a testament to Germany's alpine splendor. With its rich traditions, myriad of winter activities, and captivating landscapes, it's a destination that enchants visitors time and again. Whether you seek adrenaline-filled adventures on the slopes, tranquil walks through historical streets, or simply wish to soak in the winter ambiance of a quintessential Bavarian town, Garmisch-Partenkirchen promises memories that will linger long after the snow has melted.